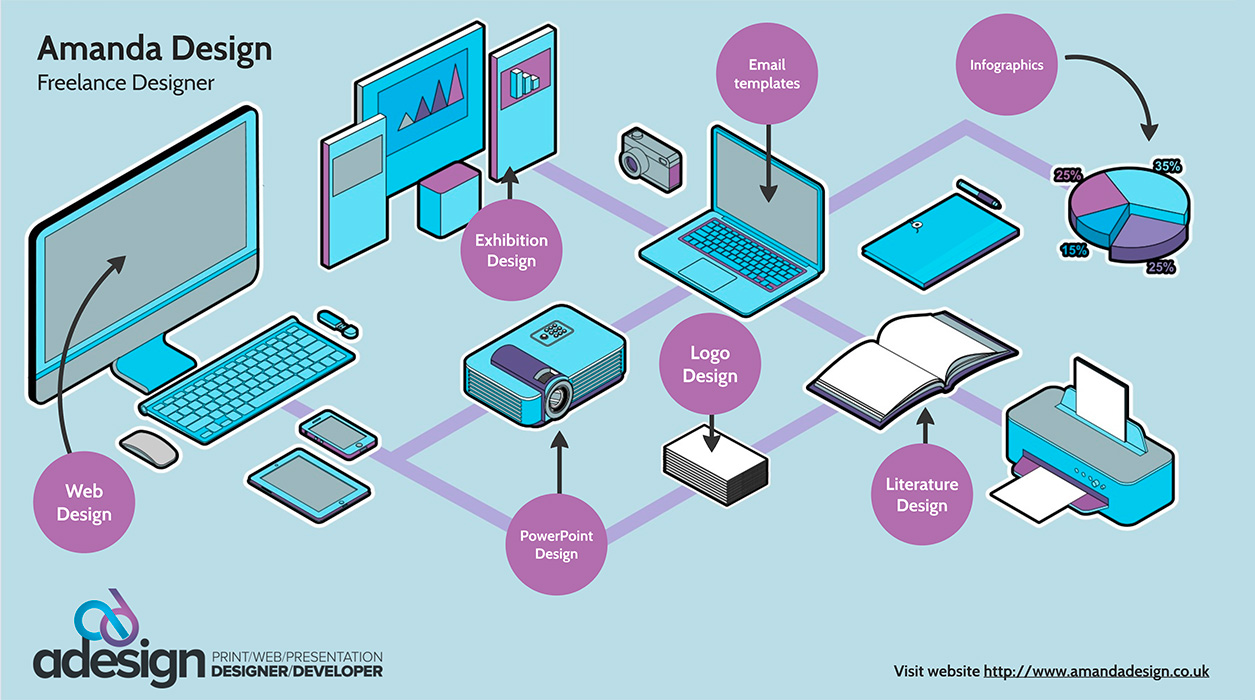 Amanda Design Prezi Designer
Amanda Design is a Prezi designer with a Prezi designer account so can design and develop Prezis for your company. With the new Prezi Next these presentations can also be linked to analytics to see views and how long they viewed it for better feedback on what's interesting people within the Prezi presentation.
Prezi is an alternative presentation method to PowerPoint. Using Prezi allows you to tell a story with the presentation as the Prezi interface works by jumping from area to area. So if a presentation has sub sections these sections can be viewed in more detail by clicking hotpoints. Prezi presentations can be published online or viewed locally and clients can collaborate on the projects if they wish.
To view Amanda Designs Prezi pages