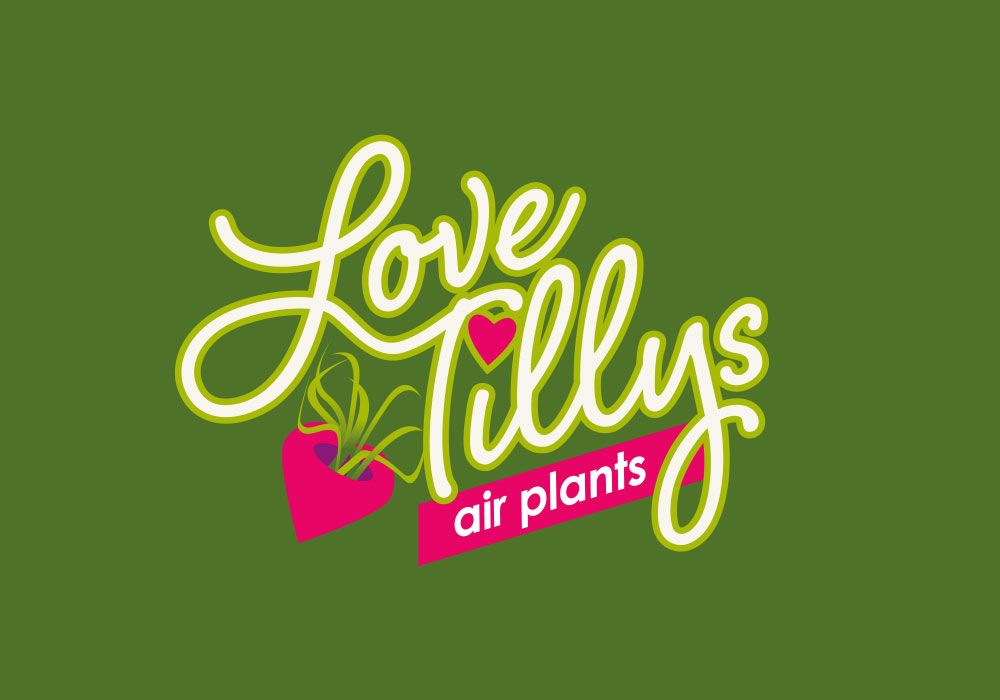 Love Tillys Corporate Identity Design
'Love Tillys' new logo design. Using hand drawn elements the logo was design to convey the fun element of the product the Tillandsia aka Tillys or Airplant.

Amanda Design offers original designs and also a service that can include stationery sets, signage, web design and email templates so the corporate style is applied across all elements needed to promote your company.
Logo design is fundamental to the way your company is presented, with such a crowded market an original distinct logo can make all the difference. It is better to start with an individual logo that isn't available in other places. The logo is arguably the most important part of a company. For start up to established companies needing an update Amanda Design can offer corporate identity logos and stationery.